Enterprise Content Management (ECM) Solutions
Enterprise content management is a set of defined processes, strategies and tools that allow businesses to effectively obtain, organise, store and deliver critical information to its employees, business stakeholders and customers.
ECM has rapidly evolved as different forms of content have been introduced to the work environment. However, these tools continue to focus on digitally managing a company's information in a centralised repository and using the digital content to support business processes and help achieve goals.
Why implementing an enterprise wide content management solution?
Information is an assset and organisations need to;
manage that asset strategically with appropriate governance and reporting
implement fit-for-purpose information management processes and practices and systems
need to reduce areas of information management inefficiency and reduce risk
Key components for secure content lifecycle management
Content Manager is a secure documents and records management system for capturing and managing all information formats; structured, unstructured, electronic and physical…
Content Management
Information Management – Turning data into useful information!
Capturing, classifying, managing, securing, retaining, and deleting data
Governance – Compliance with government requirements and internal policy
Retention and Deletion
Managing your data through the lifespan of your projects
Managing your data through the lifespan of your staff
Managing your data through the lifespan of your business applications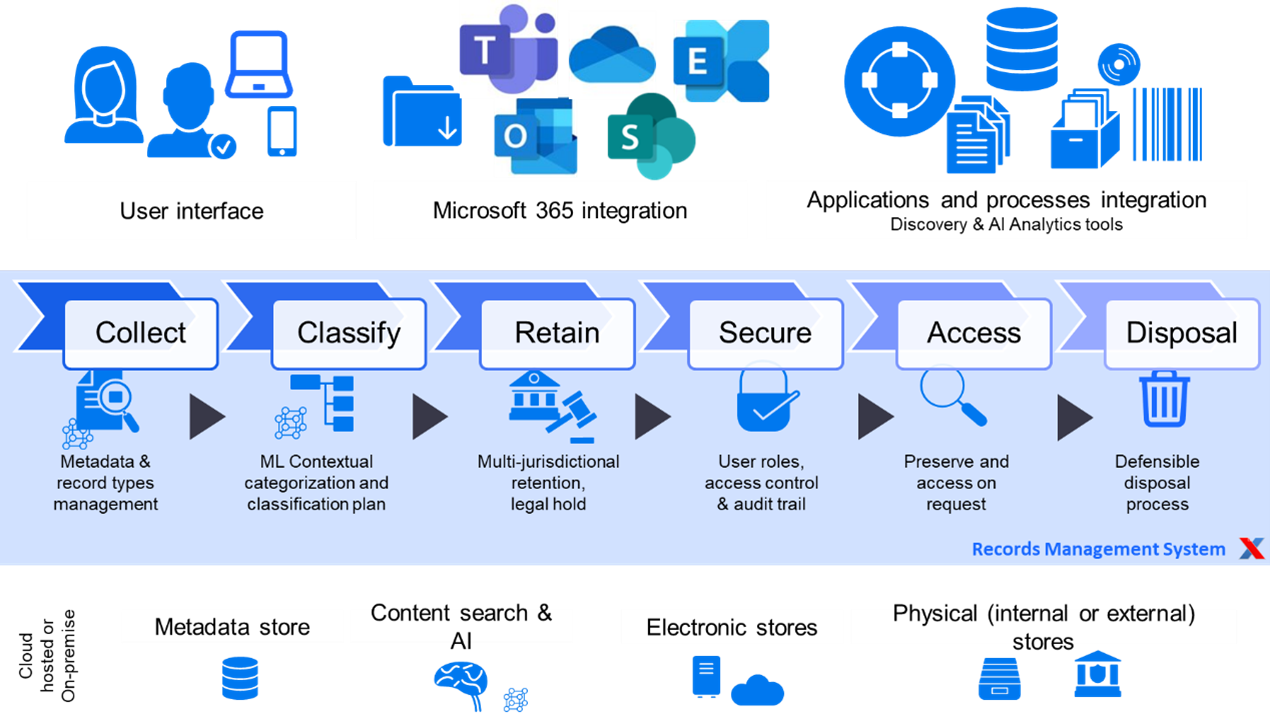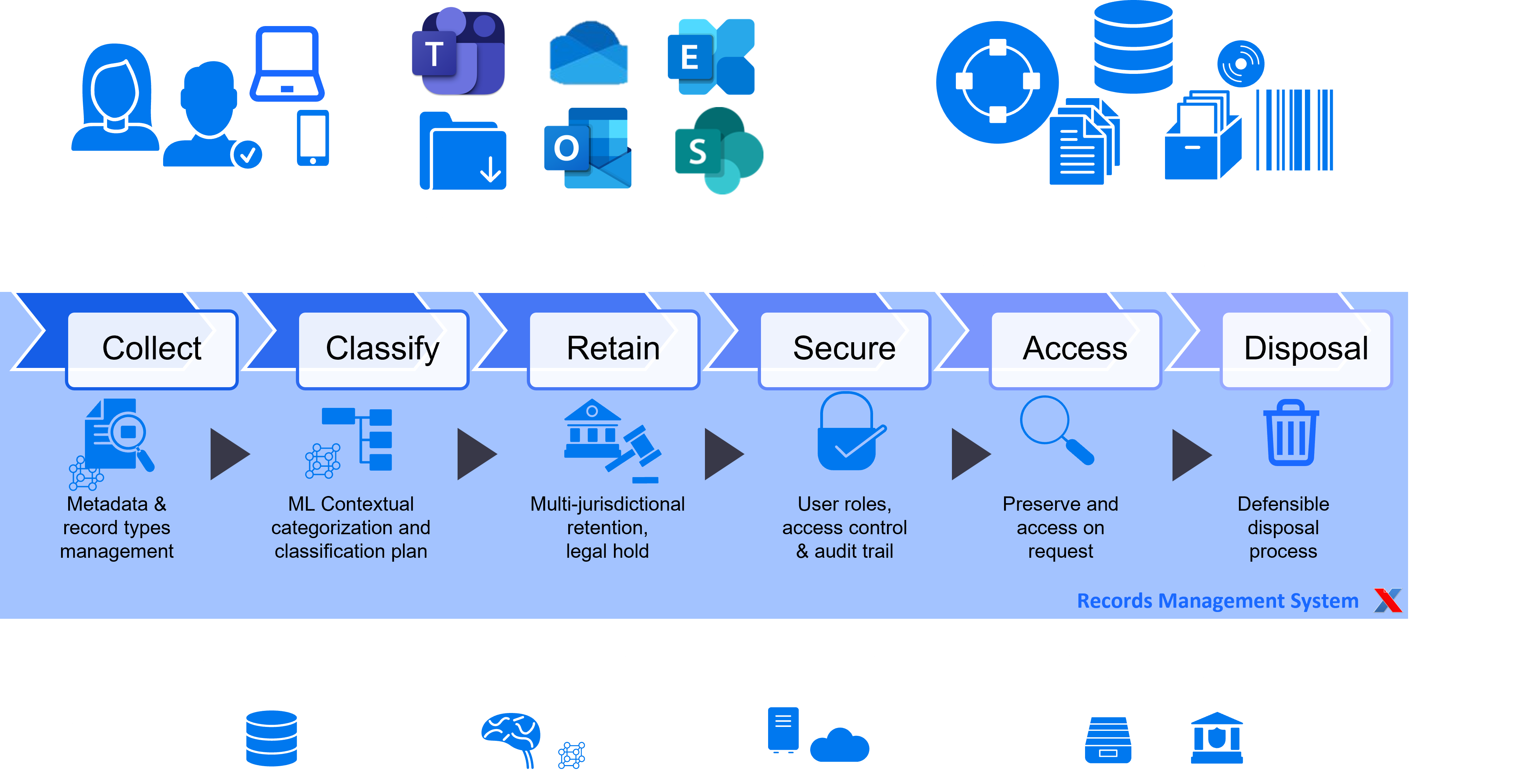 Technology Stack
Our technology stack comprises of following Opentext solution.